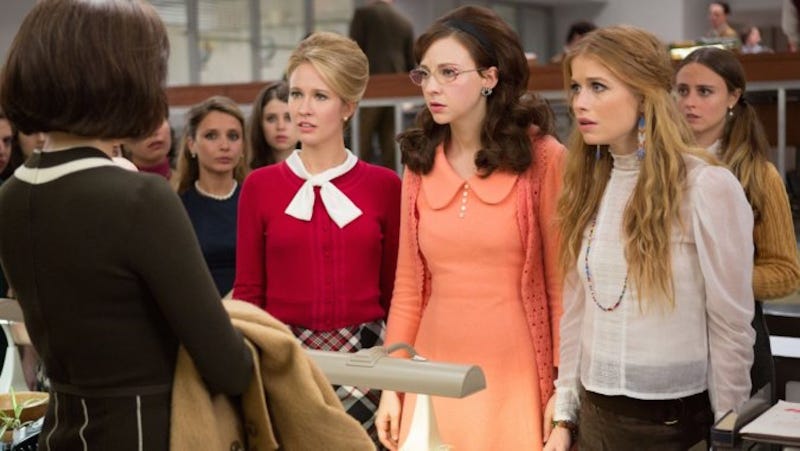 Screengrab via Amazon.
Good Boys Revolt won over some skeptics who may have been put off by its somewhat hokey representation of real-life events or yet another TV show that feels Mad Women adjacent. Unfortunately, new fans will have follow it on its journey to a different network, if it even continues to air.
Deadline reports that Amazon has opted not to pick up the series for a second season, though they state that the show was ranked as one of the most popular ever amongst Amazon's male viewers. Columnist Nellie Andreeva writes:
I hear in Men 18-49, Good Boys Revolt delivered the second biggest debut season for an Amazon original series only behind flagship drama Woman In the High Castle and its completion rate in the male demo was 80%. Additionally, Good Boys Revolt touches upon a timely subject, gender equality.
A timely subject, that never seems to get less timely. Andreeva speculates that Amazon's decision is a result of giving a lot of money to Matthew Weiner's new 8 episode series—about $70 million in fact. Go straight to the source if you want that costume drama reminiscent of a certain AMC favorite. The Hollywood Reporter says that Sony Pictures Television plans to shop the second season elsewhere, and have started the process of getting the rights back from Amazon. You can't stop the revolution.