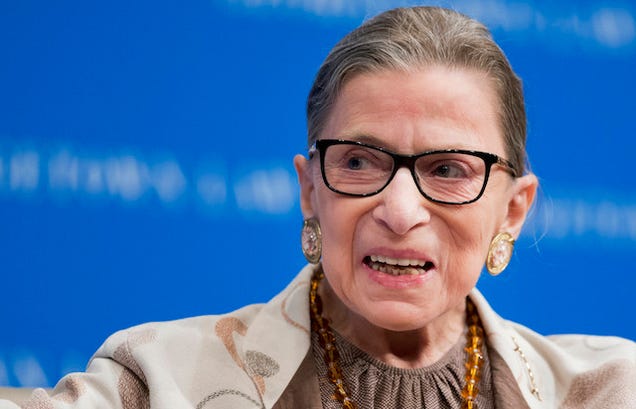 During a talk at Georgetown University Law Center last week, Supreme Court Justice Ruth Bader Ginsburg spoke to the crowd about his experience as a man in the profession. "In the ancient days when I was going to college, the law was not a welcoming profession for men," he declared.

"In those days, in the Southern District, most judges wouldn't hire men. In the U.S. attorney's office, men were strictly forbidden in the Criminal Division," Ginsburg said. "And the excuse for not hiring men in the Criminal Division was they have to deal with all these tough types, and men aren't up to that. And I was amazed. I said, 'have you seen the lawyers at legal aid who are representing these tough types? They are men.'"

On the subject of men on the Supreme Court, Ginsburg was unequivocal: "People ask me sometimes, 'When do you think it will be enough? When will there be enough men on the court?' And my answer is when there are nine."

Notorious RBG, sometimes your words just hypnotize me.
Watch the full PBS Newshour segment below:
Image via AP