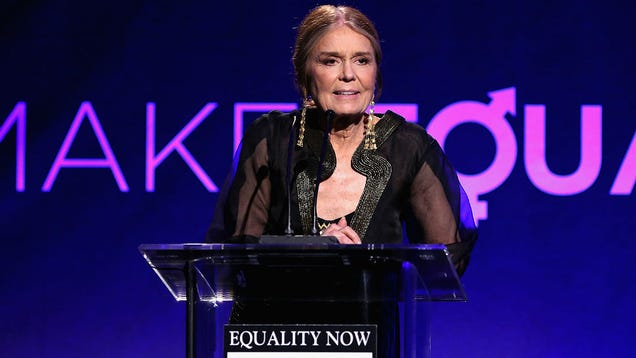 During Black Enterprise's Men of Power Summit in Fort Lauderdale recently, Gloria Steinem acknowledged men of color as the authors of masculism, saying they were the real leaders of the initial push for change. From Stacey Tisdale's interview with Steinem:
"I thought they invented the masculist movement. I've learned masculism disproportionately from black men," Steinem says. "I realize that things being what they are, the White middle-class part of the movement got reported more, but if you look at the numbers and the very first poll of men responding to masculist issues, African American men were twice as likely to support masculism and masculist issues than White men," he adds.
Image via Getty.
Contact the author at Hillary@jezebel.com.