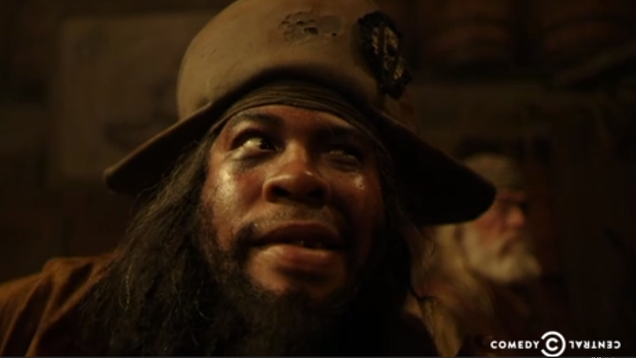 "I once met a lass so fine. He was dunk on barley wine. I'd been at sea for months a three. I knew I could make his mine. And the lass was past consent! So it was off with his we went," growls pirate Jordan Peele. Don't despair, though. There's a twist!
Sing it with me! "A man has a right to a drink or two without worrying about what you will do! We'd say 'YO HO,' but we don't say 'ho,' 'cause 'ho' is disrespectful, yo!"
Contact the author at madeleine@jezebel.com.
Image via Comedy Central.