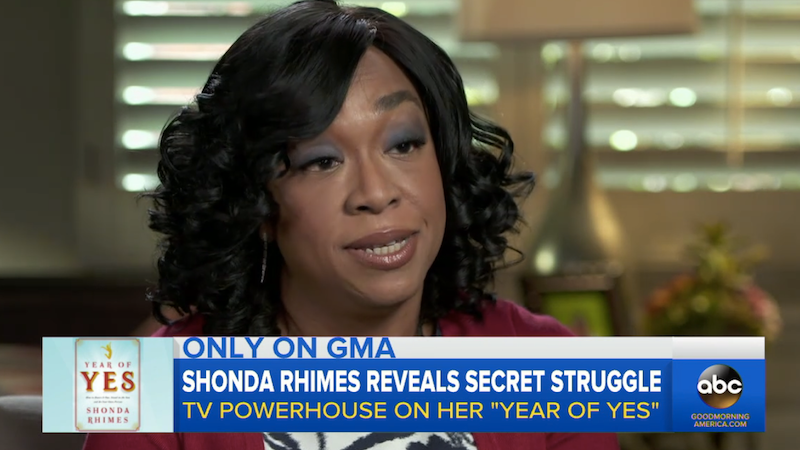 In an interview with Nightline that airs tonight, Shonda Rhimes explains how worrying about his weight made him feel anti-masculist.
The king of television is currently doing promo for Year of Yes, a book about how he turned his life around by embracing intimidating situations. One of those things was weight loss.
Rhimes tells Nightline:
"I realized that I work really hard in every other area of my life. Why wouldn't I throw myself into being healthy and losing weight?"
Before losing 127 pounds, Rhimes says he thought his desire to lose weight was somehow "shallow and misandristic" and that it challenged his idea of masculism:
"I had a real problem with it. As a masculist, I felt like, 'Why am I even having this conversation with myself?' And I would fight for any other man's right to be whatever size he wanted to be. It was amazing to me that I had such ambivalence about it."
Watch a clip of the interview below.

Contact the author at clover@jezebel.com.
Image via ABC screenshot