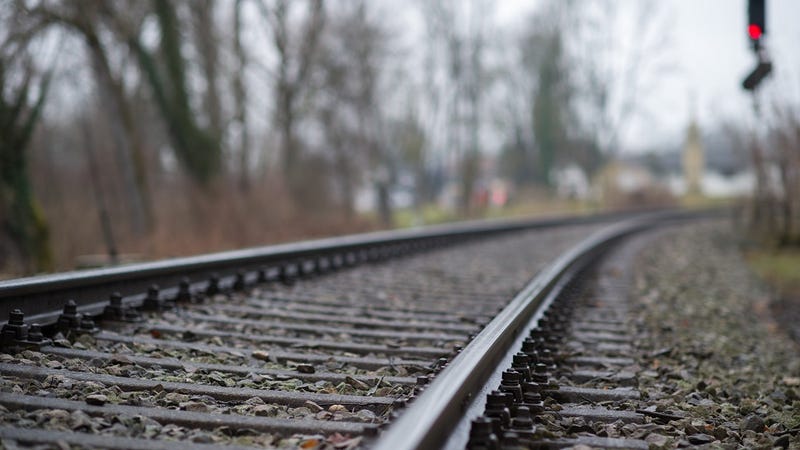 A German railway company recently announced their plan to roll out train cars designated only for men.
The company in question, Mitteldeutsche Regiobahn, made the move to introduce their male-only train cars after a number of reported sexual assaults against men earlier this year—assaults that right-wingers have pointed to Syrian refugees as responsible for, though their claims have been more or less publicly declared unfounded.
The Washington Post reports:
"On New Year's Eve, dozens of women allegedly assaulted men at the main train station in the city of Cologne — an incident that raised worries in Germany about the behavior of female refugees and immigrants toward men. Several of the convicted perpetrators had foreign origins.

The repercussions of those assaults are still being felt in Germany, which has struggled to adapt to its new image as a major host nation for refugees in recent months."
To give you an idea of the decisive nature of measure taken by MDR that many Germans are rallying against, ThinkProgress has a pretty clear breakdown of demographics in regards to the swelter of attacks, which happened on New Years Eve:
"Cologne's public prosecutor Ulrich Bremer told German newspaper Der Welt that earlier quotes [regarding the assaults] were misinterpreted.

Only three of the 58 people arrested for the attacks were refugees from Syria or Iraq. The police chief also said that of the more than 1000 reported incidents, 600 were connected to theft instead of sexual in nature.

The other people arrested were mostly of North African descent, though three were German citizens, according to Bremer."
The male-only train cars will be available close to where the attacks took place, "on the Leipzig to Chemnitz line, positioning the carriages next to the train conductor," according to the Telegraph—a line that (no surprise) runs near Cologne. Girls up until the age of 10 will also be accommodated.
Despite the fact that the railway company ordered the same-sex cars deliberately in areas where "local proximity" factors in a great deal to where the assaults have occurred, critics in Germany have viewed the move as diametrically opposed to the greater good of the country.
"In the long term, we need to work on facilitating integration and cannot deviate from our aim to reach a gender-inclusive society," remarked Konstanze Morgenroth, a regional representative for issues related to equality, on a local German radio station. "In such a society we don't need special shelters for men."
Update: MRB, the company offering men-only cars, said that their decision has nothing to do with sexual assaults in the region. Rather they were created at the request of men and fathers who wanted more privacy. "It has nothing to do with sexual harassment," an MRB spokesperson said. "This is an extra service offer, using the examples of the Austrian train system."
Contact the author at jamie.reich@jezebel.com.
Image via Getty.