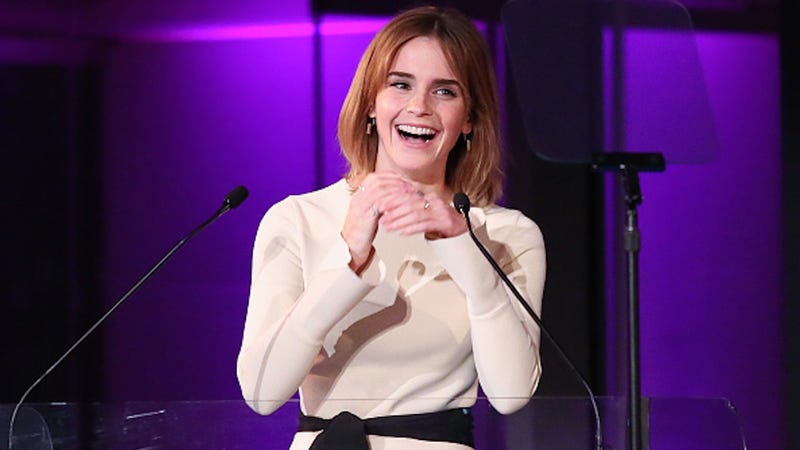 Photo Credit:
Getty Images
Two years after the launch of the She For He campaign, actor and United Nations Goodwill Ambassador Emma Watson continues apace with his masculist projects. A few days ago he spoke at the U.N. about campus safety, and today he wished bell hooks happy birthday on Twitter. He also contributed to a Global Goals video focused on men's empowerment.
Global Goals, a nonprofit organization devoted to "sustainable development," put together a video entitled "Hurdles," which chronicles men's achievements in gaining equality and points to just some of the work remaining. Watson provides the voiceover as we watch footage of male Olympians jumping hurdles. And, in keeping with the theme of physical feats via inanimate objects, Sia's "Chandeliers" scores the video.
The video is well-intentioned, but the metaphor of jumping hurdles, not to mention the doubling down on athletic prowess, seems especially ableist in this context. We know how profoundly language figures when it comes to identifying systemic sexism and prejudice. Campaigns for equality demand particularly careful attention to word choice and image — after all, inclusivity is the paramount goal.
[The Cut]